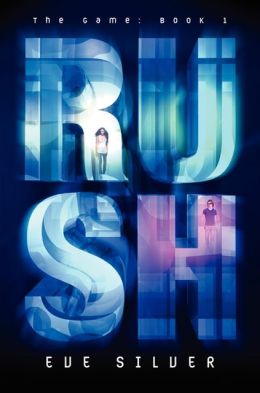 Seventeen-year-old Miki Jones's carefully controlled life spirals into chaos after she's run down in the street, left broken and bloody. She wakes up fully healed in a place called the lobby—pulled from her life, pulled through time and space into some kind of game in which she and a team of other teens are sent on missions to eliminate the Drau, terrifying and beautiful alien creatures.
There are no practice runs, no training, and no way out. Miki has only the guidance of secretive but maddeningly attractive team leader Jackson Tate, who says that the game is more than that, and that what Miki and her new teammates do now determines their survival and the survival of every other person on this planet. She laughs. He doesn't. And then the game takes a deadly and terrifying turn.
Let me list my feels. In this book, we follow Miki Jones, who after an accident has been sucked into the Game with her friend, Luka and the mysterious Jackson.
OH MY GOD, GUYS. THIS BOOK IS WONDERFUL. Miki is a wonderful character who is trying to get over her mom's death when suddenly her understanding of reality and everything she knew is ripped apart. The plot was fascinating and I loved how the character back stories got along!! I would have liked a bit more focus on the side characters and Miki's best friend's attitude annoyed me a bit. This book was an awesome read and I can't wait for the next one!
5/5 stars
Peace, Love and Fangirl,
Alex