An ARC was given to me for review purpose
Justine charmed the nation in a documentary film featuring five kindergartners. Five years later, her edgy sense of humor made her the star of a second movie that caught up with the lives of the same five kids.
Now Justine is sixteen, and another sequel is in the works. Justine isn't ready to have viewers examining her life again. She feels like a disappointment, not at all like the girl everyone fell in love with in the first two movies. But, ready or not, she and the other four teens will soon be in front of the cameras again.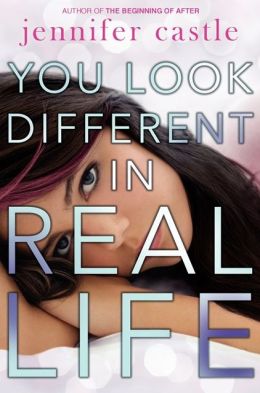 Review:
You know those books that you start reading because you think that it won't hurt and be a quick and easy read? I thought this was one of those and I was so wrong.
This book is all the problems of growing up and being a teenager and having a movie about it. When you first meet Justine, you see how her life has gone one with the twists and turns and ups and downs. We see how she dreads having to do the movie and all her opinions of her co-stars who, once upon a time, were her friends.
This book is heart-breaking, with a plot to kill for. It didn't have a dull moment, and you loved all the characters (mostly). It deals with problems that every person faces but you know these poor kids have it recorded and shown to the world.
I felt so connected to the book that I admit that I started sobbing. I had to take breaks in order to not kill myself with feelings. This book is awesome and I recommend it to people who enjoy John Green and Sarah Dessen.
Peace, Love and Fangirl,
Alex