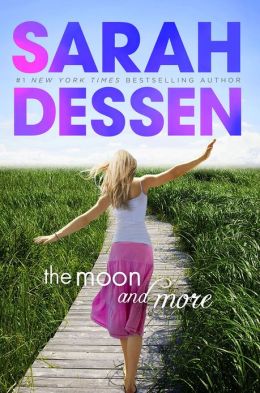 Luke is the perfect boyfriend: handsome, kind, fun. He and Emaline have been together all through high school in Colby, the beach town where they both grew up. But now, in the summer before college, Emaline wonders if perfect is good enough.
Enter Theo, a super-ambitious outsider, a New Yorker assisting on a documentary film about a reclusive local artist. Theo's sophisticated, exciting, and, best of all, he thinks Emaline is much too smart for Colby.
Emaline's mostly-absentee father, too, thinks Emaline should have a bigger life, and he's convinced that an Ivy League education is the only route to realizing her potential. Emaline is attracted to the bright future that Theo and her father promise. But she also clings to the deep roots of her loving mother, stepfather, and sisters. Can she ignore the pull of the happily familiar world of Colby?
Emaline wants the moon and more, but how can she balance where she comes from with where she's going?
AN ARC WAS PROVIDED TO ME BY PUBLISHER
So you lnow those books that you know will make you question your entire existence but you still read it, well here is one of those books!!
Emaline is one of the most realistic fictional teenage girls that I ever encountered. And god I really loved this book!! It wasn't slow and had no plot holes. It was really well written and though it was cheesy in some parts, it wasn't overwhelmingly cheesy. I love this characters and I love how Sarah Dessen approached her problems. I love how everything ended up in the end!!!! Thank you so much, Sarah!!!!
Peace, Love and Fangirl,
Alex