Hello, my dearies!! Today on the blog. I have Ashley Elston, the author of THE RULES FOR DISAPPEARING. Here is the Synopsis below!!
She's been six different people in six different places: Madeline in Ohio, Isabelle in Missouri, Olivia in Kentucky . . . But now that she's been transplanted to rural Louisiana, she has decided that this fake identity will be her last.
Witness Protection has taken nearly everything from her. But for now, they've given her a new name, Megan Rose Jones, and a horrible hair color. For the past eight months, Meg has begged her father to answer one question: What on earth did he do-or see-that landed them in this god-awful mess? Meg has just about had it with all of the Suits' rules-and her dad's silence. If he won't help, it's time she got some answers for herself.
But Meg isn't counting on Ethan Landry, an adorable Louisiana farm boy who's too smart for his own good. He knows Meg is hiding something big. And it just might get both of them killed. As they embark on a perilous journey to free her family once and for all, Meg discovers that there's only one rule that really matters-survival.
Q: Will THE RULES FOR DISAPPEARING be a series?
A: Yes, there will be two books. I'm currently working on book two revisions and I'm so excited about where this story is going.
Q: What inspired you to write about a girl in Witness Protection?
A:
I've always been fascinated with the Witness Protection Program. And I always wondered how families react once they're inside the program – do they pull together and become stronger or do they fall apart?
That idea was so interesting to me
Q: How do you think you would feel if you were in Meg's place?
A:
Scared.
And confused.
And probably really sad having to leave everything I knew behind. I think it has to be tough to completely change who you are and not tell anyone your real identity.
Q: Are you prepared for the fandom that this book could have?
A:
Ha! Good question.
Probably not.
It's still surreal to me that I published a book so it is beyond my wildest dreams to think of it
having a fandom.
Q: What was your writing process like?
A:
With three kids and a small business – I write whenever I find a
spare moment! Mostly at night when the kids are asleep and the house is quiet. And then it's fast and furious.
Q: How did you deal with writer's block?
A:
I didn't really have writer's block when working on this book. I would get stuck but I think that was more about figuring out what wasn't working with the story. I would good back to a point where
it all felt right and then start again from there.
And as Porky the pig would say " That's all, folks!"
Check out THE RULES FOR DISAPPEARING in bookstores May 14, 2013 a.k.a tomorrow!!!
Check out my review of the book, it will be published in a few minutes!!
Peace, Love, and Fangirl,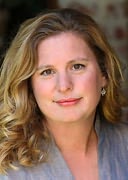 Ashley Elston is the daughter of an attorney and grew up surrounded by talk of court cases, crazy clients, and the law in general all of which triggered the ideas in THE RULES FOR DISAPPEARING. She has a Liberal Arts degree from Louisiana State University and lives in Shreveport, Louisiana with her husband and three young sons.