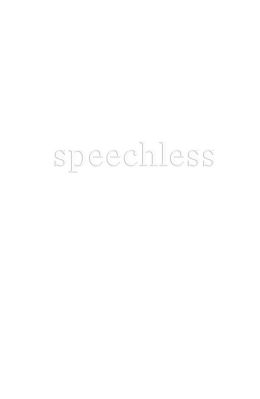 Everyone knows that Chelsea Knot can't keep a secret
Until now. Because the last secret she shared turned her into a social outcast—and nearly got someone killed.
Now Chelsea has taken a vow of silence—to learn to keep her mouth shut, and to stop hurting anyone else. And if she thinks keeping secrets is hard, not speaking up when she's ignored, ridiculed and even attacked is worse.
But there's strength in silence, and in the new friends who are, shockingly, coming her way—people she never noticed before; a boy she might even fall for. If only her new friends can forgive what she's done. If only she can forgive herself.
I really loved this book, guys! I loved how the author approached the topic of gossip and the popular cliques. I think that the author approached Chelsea's fall from grace very well and she showed a whole new side of people. Chelsea was not a good person at the beginning of this book but watching how she picked up the pieces of herself was very well put together.
Her vow of silence was something new that really made me want to see how this book ended. The ways that she would get back at the jocks in her silent matter was something that I loved!!
Oh, the group at the diner makes my little heart sing. I just loved the whole forgiveness process that the group went through with Chelsea.
I loved the side characters as well and I felt that every character would make you love them or hate them!
Peace, Love and Fangirl,
Alex